Hôtel Brach, laid-back luxury hotel near the Place du Trocadéro in Paris
Paris, Ile de France, Champagne & North

The Hotel Brach is a relaxed luxury hotel located between the Place du Trocadéro and the Rue de la Pompe in the 16th arrondissement of Paris.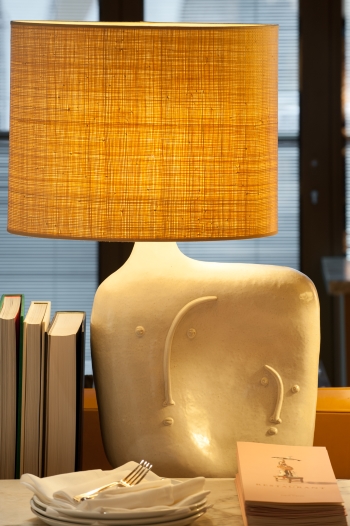 Former mail sorting centre in the 70s, the hotel has an exceptional surface and ceiling height. The decor has been imagined by the French designer Philippe Starck, who took inspiration from the Bauhaus, the Dada and surrealism or Africa, using warm colours and natural materials (wood, leather, concrete, glass, marble and metal) to create an unusual atmosphere in the very well-to-do 16th arrondissement of Paris.
On the ground floor, the public is welcome by the concierge and the reception desk, with the restaurant, bar and delicatessen on the right.
A private lobby is open to the guests of the hotel on the first floor.
On the rooftop, a vegetable garden, sheltered from the wind, is accessible on request, to preserve the hen's and bees tranquillity, and can be privatize for events including the Swedish bath in the corner, with view of the Eiffel tower.
In the basement, the hotel offers two pools and a sports club open to the public by subscription with a limited number of members.
Photos © Hôtel Brach
Hôtel Brach
52 rooms (from 24 to 42sqm) spread over 8 floors
7 suites (from 60 à 20sqm) with private terraces
All rooms and suites have view off Paris
Opening in October 2018.
Location
Near the Trocadéro Place
Rates
D