The MOB Hotel Paris Les Puces, unusual boutique hotel next to the Puces de Saint-Ouen
Paris, Ile de France, Champagne & North

The MOB Hôtel Paris Les Puces is an unusual boutique hotel next to the Puces de Saint-Ouen, North of Paris.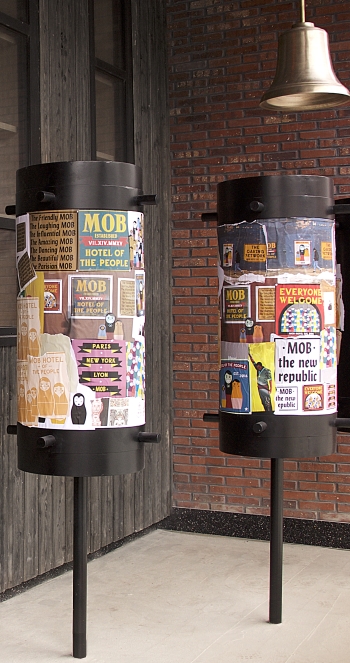 There is no sign on the door, because it is a place where everyone can feel at home.
A wood door is opening into a vast courtyard: here guests can have a drink, meet friends in the outdoor areas, play ping pong or watch a film every saturday night, on the giant screen, open to the hosts and the public.
Surrounding the courtyard are the reception desk, the bar, the restaurant and the collaborative library for "livres de poche".
The place is in harmony with its location, by its closeness to the Puces de Saint-Ouen (Parisian flee market): the interior decor is a mix of outdoor and crafted or contemporary furniture with second-hand objects, for amateurs and fans.
The flowered rooftop terrace can be made private.
Location:
Saint-Ouen (North of Paris), a stone throw from the reknown Parisian flee market (metro Garibaldi or Mairie de Saint-Ouen)
Rates: B
Photos © MOB Hôtel