Wild Dome, eco-responsible luxury suite in the Pyrénées
Aquitaine, Dordogne Valley & Midi-Pyrenees

Wild Dome is an eco-responsible luxury suite in the mountain, located in Gourette (Pyrénées Atlantiques) in the New Aquitania region.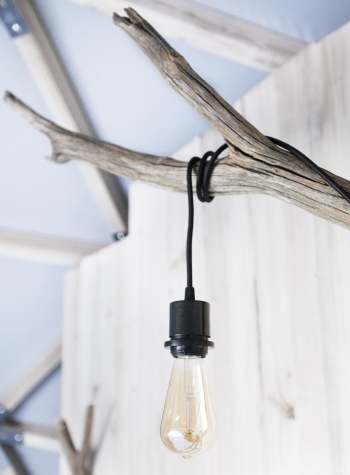 The aim was to insure the comfort of a luxury suite in the nature, in all weather conditions, to enable the hosts to live an exceptional moment in complete peace and security.
The shape looks like an igloo, framed by metal and wood, with a insulating and breathing coating, with a large panoramic transparent window, to look outside. The some is equipped with a bathroom and toilets, a woodstove warms the inside. Access is via a cableway.
Self-sufficient luxury suite with a bathroom, toilets, a shower and a washbasin. Household linen is provided.
A shack, located a hundred meters far from the dome, acts as the control center for the water resource and electricity management with a permanence maintained 24/7.
A mountain restaurant near the dome is dealing with the management of the wastes.
Local products only and staff living in the area.
38°C wood-heated nordic bath and outdoor sauna from 7pm, when the ski station is closed.
Yooner or nightly snowshoes trekking possible, with an officially certified guide.
Gourette
Bayonne, Biarritz, Anglet : 160km (2h)
Toulouse : 240km (3h)µ
Bordeaux : 270km (3h)

D