Caviar and Bourgogne Aligoté, the new festive pairing

Caviar is historically associated with vodka. The tasting started with a spoon of caviar, followed by a sip of vodka to restore the taste, then again alternatively caviar and vodka, to create a gustatory balance, because caviar was very iodized.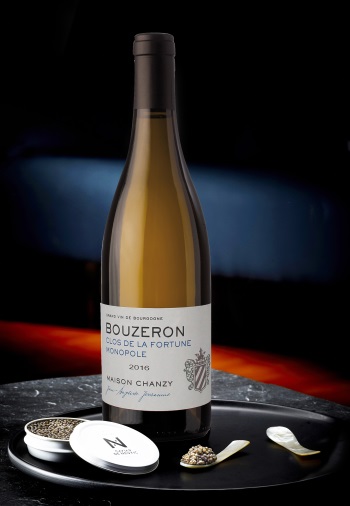 French caviar is today one of most famous in the world and this is exemplified by the excellence of Caviar de Neuvic 's production protocols in their fish farms, all located in New Aquitania : French sturgeons are bred until they reach ten years of age in pools where fish density is low. They are fed with organic food of French origin and the water of the river is filtered and purified exclusively by plants.
Legend holds that the word « Aligoté » comes from the German expression « Alle Götter » (All the gods), that is why Bourgogne Aligoté is like a divine beverage. And the Bouzeron Clos de la Fortune, which is part of the Burgundy's Monopoles, is sometimes called « the Romanée-Conti of Bouzeron ».
When I arrive in the Caviar de Neuvic's shop, located between the Sénat and the Odéon square in Paris, tasting is already under way. The ritual has not changed, a spoon of caviar, followed by a sip of Chanzy Bourgogne de la Fortune Monopole 2016. The low-iodized caviar is enhanced by the sweetness of the white wine, in a new and original pairing.
Caviar & Bourgogne Aligoté box available from November 14th, 2017 at Caviar de Neuvic's shop >>