Bolzano, the Dolomites, the Speck and the Stradivarius

The South Tyrol (also called the Alto Adige) has again created the event by helping us discovering the region through remarkable people, known for their singular talents.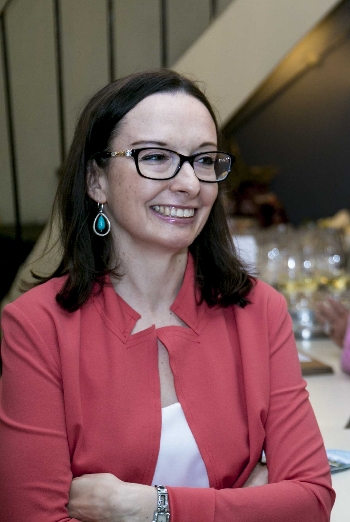 The film starts: we are in the forest and a man is listening to the sound of the tree trunks. It is here that the wood to manufacture the mythic Stradivarius is cut. The forester explains that he must have a musical ear: the piece of wood will become a violin, a cello or a double bass depending on the sound emitted. At the end of the film, the first violin Johannes Pramsohler surprised us by performing a Baroque piece on his musical instrument, a P.G.Rogeri violin dated 1713.
Then the countess presents the organic wine produced on her property, the Manincor estate located south of Bolzano. The vineyards, woodland and meadows form a single entity and have been certified as meeting the standards required for EU organic food and bio-dynamic certification.
Then the cooker Stefano Cavada, who created his own Youtube channel, proposes a menu using Speck in different ways(*). Lightly smoked raw ham, dried and aged in the clean air, it is often said that to make Speck, you need "a little salt, a little "smoked" and a lot of fresh clean air". The menu has been accompanied by the biodynamic wines of Manincor.
(*) The Speck of the Alto Adige is bearing the Protected Geographical Indication
The South Tyrol >>
Johannes Pramsohler >>
Manincor wines >>
Stefano Cavada >>