The Honoré, the new gourmet garden by Dalloyau

Dalloyau has reopened its iconic address, transformed into a gourmet garden, decorated with tropical plants, wood furniture, natural fabrics and pieces made of rattan.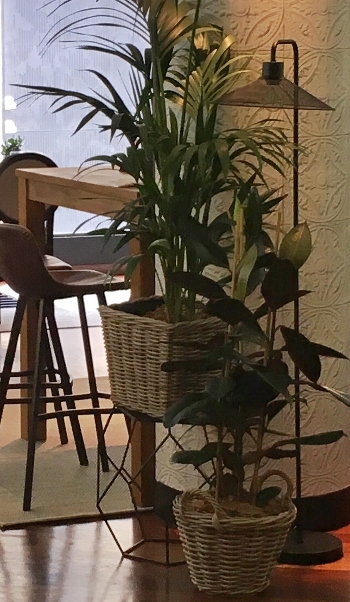 Named Honoré in homage to the patron saint of bakers, the tea room is located at 101 rue Saint-Honoré, the address where Charles Dalloyau opened a bakery featuring a novel concept: the ready to take away. His signature is adorning a wall, as a historical reference.
Several blinks of an eye to the 19th century are visible in the decor, like a lasting link between the history of the maison and its present. On one side of the tea room, an unusual fresco lines the wall showing individuals with the bodies of men and faces of animals: they were designed by Grandville, the famous caricaturist, who then expressed a strong message through his drawings in a straitjacketed century. It appears that all human personalities have always appreciated Dalloyau's pastries.