Confidential brand with bags in a limited edition

The address is kept secret, no boutique, the show-room is located on upper floors and accessible only by appointment.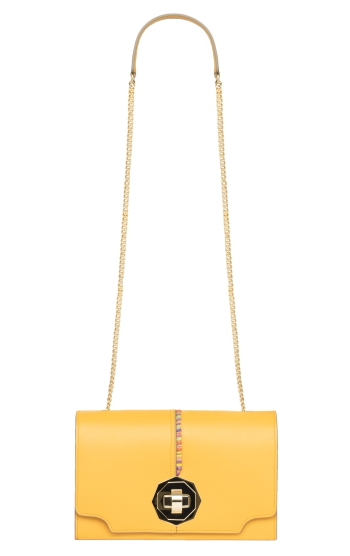 On arriving, I discover a very flooded with natural light place. Books and unique pieces compose a refined decor, bags are displayed in the center of the room : the designer Nezha Alaoui send a message to women and girls around the world, written in gold leaf on her bags 'Be who you want to be'.
At first, the timeless large rectangular bag for urban and active working women, with rounded corners to bend shapes, is proposed in saffron yellow, desert rose or clay nude. The emblematic models of the brand are made of jean. Master piece of the collection, the panier bag of flared form, with a leather band and matching handles is highlighted in the different SS18 colours.
A thin line of several colours is drawn on the bag, like a life line, and each bag is manufactured in a limited edition of five.