To borrow a work of art from the Ecole des Beaux Arts and hang it at home

The Ecole des Beaux Art of Nantes wishes to give a better visibility to its collection: in the Loire Atlantique department, it is now possible to display a work of art at home, in the office or inside a boutique, borrowed from the Ecole.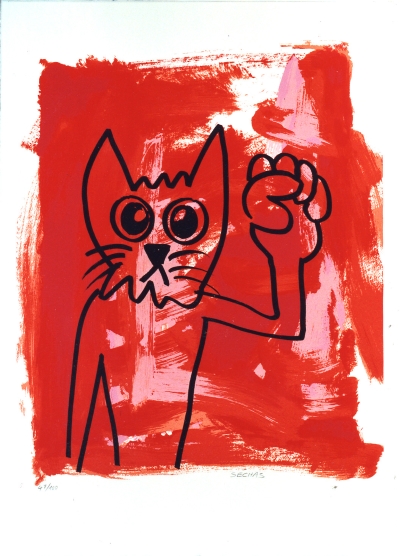 The collection is composed of more than 400 extremely diversified pieces of art, following the Ecole des Beaux Arts' acquisition policy since 1986.
Serigraphy, lithography, photos, videos, papers or collages made by students, teachers of professional artists can be lent, for a period of three months: the loan is free, the only expenses are the delivery costs.
A new website has been launched to simplify the borrowing procedure, and works of art can be booked online: it will then be delivered and hung at home.